Within an ever-more interconnected world the impacts of the transient flows of global tourism on urban societies, economies, nature, and the built environment, are both more intense and more diverse. They range from the prices of goods and the distribution of economic activity to the demographic mix and the operation of the land market.
In particular, in a climate of inter-city competition towards uniqueness and authenticity, cities, such as Dubrovnik, that can claim the quality of being 'historic', re-brand themselves, and are as much re-branded beyond themselves, as unique experiential landscapes, too often constructed on fabricated representations, commodified traditions, and a forged repetition of 'the past'. This image of the city re-orders the city itself; global tourism both redirects the local urban development process and (ab)uses vital local resources for its own unsustainable maintenance and future growth. For local urban communities the risk is not only becoming subservient to the flows and ebbs of global tourism, losing their own self-generated vitality and particularity, but also less self-reliant and resilient in the face of future adversities.
Dubrovnik, the 'Pearl of Adriatic', is a world renowned tourist destination. The 0.18 sq km of its historic city, classified as a UNESCO World Heritage site, host more than 2 million visitors each year; a visitors-to-area ratio that beats Venice 5 times over.  While this explosion of tourism may seem relatively benign, even desirable as a newly discovered source of economic prosperity and cultural vibrancy, questions arise over the impacts of such a disproportionately scaled phenomenon on the city.
Making use of design and policy tools for shaping and managing space we shall aim to critically and analytically examine the effects of tourism on the city and to propose tailor-made urban design and policy solutions through which the relative advantages of Dubrovnik as a tourist destination can be used in a way that can benefit local communities and strengthen the city's long-term socio-economic and environmental sustainability.
Overbooking the City immerses participants into an intensive 7-day programme consisting of studio teamwork, fieldwork research, and lectures, complemented with parallel public and social events. Each workshop unit welcomes 7-9 participants; it is lead by one guest and one host tutor, pairing international expertise and methodological approaches with local knowledge and lived experiences of the city. The selected sites in each of the 7 units of the workshop function as a lens through which an exploration of broader issues can be embarked upon and brought to a productive design-oriented conclusion. Final proposals are presented and debated in public in the presence of a jury composed of key representatives from industry, academia, and local authorities.

Overbooking the City is a project by Urban Transcripts in partnership with PLACA collective for spatial research and with the support of the City of Dubrovnik, Dubrovnik Architects Association and the University of Split – Faculty of Civil Engineering, Architecture and Geodesy.


Marko Stjepčević – Marko Padovan
Within the walls lies the highly consolidated urban core of the protected historic city of Dubrovnik, a UNESCO World Heritage site. However, ever since tourism started to rapidly develop, eventually prevailing as Dubrovnik's economic monoculture, the social and physical metamorphosis of the historic centre has been ongoing. The historic city's population has been rapidly decreasing (from several thousand in the 1980s to several hundred in the 2000s. The reasons for depopulation are linked to the increasing pressures of tourism. As the core tourist attractor, the historic town was flooded with new commercial and tourist facilities, the prices of properties grew exponentially and the area started to gentrify. Many residential units have been transformed into short-term accommodation facilities, negating the city's primary residential character, participating in and thus amplifying the seasonal dichotomy of the city life. The historic core, in the past almost solely residential and in some ways underprivileged, became a lucrative commodity to the expense of local businesses, public space and infrastructure, and the community's everyday life.

The objective of this unit is to develop and test new models that reconcile the need for permanent (community) and short-term (visitors) accommodation; confront the conflict between commodification of public space and its inherent universal characteristics; revive the complex urbanity;  develop new future scenarios for the former city centre.

The unit focuses on recent transformations that rapidly changed social, cultural and spatial structures of Dubrovnik's historic core: depopulation, short-term rentals, occupation of public space, museification and seasonal dichotomy. Our starting point is to examine the pre-existing social, architectural and urban parameters specific to the historic old town, which induced the said transformations: the attractiveness of historical layers that draw numerous visitors; the historic residential environment that is costly and difficult to maintain; very strict conservation rules; various building/residential types depending on historical background; different levels of exploitation determined by the exclusiveness of the location, etc. How can we develop innovative urban models that reconcile the imperative to facilitate tourism with the possibility of recreating a complex, living environment for the local community?

Slobodan Jović – Bruna Kovačević
Garden suburbia is a residential area in the historic city's western contact zone. This unique urban typology that consists of family houses with private (historic) gardens and surrounded by high walls ensuring privacy and seclusion, acts as an antipode to the dense and rigid structure of the city within the walls. The houses have an immediate connection with the gardens, enabling everyday contact with domesticated nature and the use of the whole plot as a residential space. The suburban matrix is interrupted with public parks, indicating the continuation of urbanity beyond the historic core. The narrow pedestrian streets of the garden suburbia follow the slopes, with perpendicular connections - a model inherited from the historic city. These pattern have started to disintegrate: continuous green zones are decreasing in size and value, the urban matrix is densifying, buildings mutate, gardens are absorbed by new structures. The specific lifestyle that implied connection with nature is now replaced with a new economy.

Our challenge is both urban and architectural. On the urban scale, to detect and establish the optimal density, disposition and scale of public nodes  as existing and new public infrastructure in reference to the street grid, in order to create a sustainable system. The system of public infrastructure needs to be able to perform as self-sufficient (neighbourhood), but also as part of the larger system (in connection with surrounding zones). The garden suburbia is an important link between the historic core and the contemporary city, facilitating a large flow of people, both citizens and tourists. This is especially intensified during the summer season, when the regular flows are disrupted. The emphasis of this exercise should be put on identifying new pedestrian routes, and on the affirmation of the existing with introduction of new programmatic and spatial activity nodes.

On the architectural scale, to examine the typology of suburban villas with adjacent gardens as well as the mutation of this typology as a consequence of uncontrolled touristification. This implies a critical analysis of mutated models with proposals for new spatial and programmatic sustainable models. The new models should address both - the historic patterns and the mutated examples. New models need to be examined individually as well as a part of the larger system (relationship within their context, possibility of multiplication, flexibility).

Yasmina Juan – Jasmina Bašić
A summer villa refers to a specific typology that can be found in the natural landscapes of Dubrovnik's rural area. The typology started to emerge in the early renaissance, and as a typical model of that era it merges rural, residential and leisure attributes. Summer villa is a luxurious and representative version of an urban 'palace' (house), which, along with a residential building, consists of a chapel, open for public use, a representative garden and a boat shelter. The whole complex is bounded with high walls, which act as a barrier between the domesticated and the natural landscape. Today the summer villas are either in ruins or renovated facsimiles hosting exclusive programmes.

The villas were built by humanists, writers, poets and noblemen, who settled there after leaving overcrowded Dubrovnik at a time when country life was a high-class lifestyle. More than being used for temporary leisure activities, they were not only permanent places for living and food production, but also cultural centers where residents organised cultural events, while the public chapel afforded them a use as a religious centres as well. One of the basic features that gave these places value was the mix of different uses, a mix strongly related to self-sufficiency: everything you need to keep a respectable country. Which would be the contemporary environmental and economic needs to fulfill nowadays if we would like to maintain the self-sufficient concept of a villa?

We shall aim to examine possible applicable scenarios for reprogramming these summer villas. The proposed programmes should address the needs of the community as well as (some) aims of tourism. The strategies of flexible programmes should be considered. The summer house typology is consistently multiplied in over one hundred built complexes, with specific contextual variations.  It is important to examine the typology as a set of inseparable and co-dependent elements. The typological variations can be used as a template for examining new hybrid models with tourist/residential/social/public programmes.

Eleni Vagianou – Jelena Miljanović
Dubrovnik today occupies almost the same area as in the "golden" era of the Republic of Dubrovnik (Ragusa) - the city state that existed from the 14th to the 19th century. The historical connections and boundaries were distinctly defined: The city "intra muros" was a residential, administrative, cultural and political center, the city "extra muros" was its first rurban suburb as leisure garden for the wealthy citizens, and the rural regions of Konavle, Župa, Primorje and Pelješac was the main production areas.

Former links and relationships between the city and its territory had created a functional system, in which the main development factor was maritime commerce, a mono-functional kind of economy; tourism has today taken its place. The former complexity of suburban functions (source of food, cattle breeding, strategic defense points, leisure spots) has disappeared; the suburbs are "spaces behind", a place of habitation rather than production.  Suburbs are no longer a place of work and production; they are resorts and places of consumption, mostly for tourists. In the perception of the local inhabitants of Dubrovnik, the suburb has become a penumbra, a place in the shadow of the city. The only remaining link is the one-way unambiguous connection of the rural people as a labour force for the city's mass tourism.

We examine Dubrovnik along with its politically and culturally defined territory, taking into account the changes that happened in the relationship between the territory and the city: the historical relationship in which the territory is supplying the city, and the reversed contemporary dynamic where the territory is economically dependent on the city.

Can we employ tourism in creating productive connections and more organic relationship that would lead to a mutual sustainable development? How can tourism, as a driver of the economy, develop the rest of urban production and revive the social and cultural connections between the city and its region justly benefitting local inhabitants? What are the urban strategies that will reconnect the Dubrovnik area as an organic living entity?

Carlo Pisano – Ivan Jurić
Tourism has to be considered as an heavy industry; an industry that consumes raw materials, requires large workers garrison, drains large amount of energy releasing pollutant emissions and waste. The intensive development of tourist infrastructure on the Croatian coast started in the 1960s. Strategic spatial development plans called North and South Adriatic were brought in the late 60s, considering the preservation and development of local communities and natural landscapes. The imperative of this planned development of the Adriatic coast was the inclusion of local communities and accessibility of tourist infrastructure to all. Hotels consisted of a series of public spaces that were consistently nested with other specific programs. The former tourist infrastructure was then connected to the local dynamic in social and urban sense. After becoming the most important industry for the city's economy – with more than 2 million visitors and 50 cruise ship per year – tourism is dramatically changing in nature: a transition from a shared resource for the local population into a completely detached and self-organised economy, which shapes private wonderlands creating a clear spatial dichotomy between a 'resort city' and the rest.

Dubrovnik's relationship with the economy of tourism has not been strategically planned but rather left to a development that appeared unsustainable and arbitrary. The city's spatial development and spatial management policies and practices are equally unsystematic, reluctant to provide a long-term approach that responsibly and holistically addresses the challenges posed.

The project for the city of Dubrovnik has to deal with the rearrangement of the tourist infrastructure, the intensification, diversification, and redistribution of programmes, the superposition of a new rationality that can liberate the resort city from its rigid constraints. The new structure should correspond to the demands of a sustainable and self-sufficient city that presents a differentiated density and public space, different hierarchies and new alternative functions.

The tourist city of the 21st century should be more diverse and hybrid; it should combine different programmes by modulating the spatial composition of the original layout of the resort city at another scale. A walk through Dubrovnik should be an intense experience that takes future travellers past different street layouts, spaces that function through a diverse range of relations between the public, the private, and nature, local and tourist infrastructures, several building layouts, densities, and typologies.

Marvin Bratke  – Antun Sevšek
The Srdj plateau with its extensive fortification system has a long history of protecting the city from outside incursions owing to its privileged views over the city. Centuries of military use along with the inaccessibility of the slopes rising from the historical city have left the area predominantly empty. This natural expanse in the city's immediate vicinity has gradually become a codified backdrop to the official image of the city, resulting in its systemic preservation inscribed in generations of spatial plans.

In a dramatic reversal of fortunes, recent ambitions of speculative investors have begun to view the plateau as an untapped reserve for tourist development. The abrupt change in the treatment of this suburban reserve previously maintained for possible planned development of the city has raised serious questions about viable strategies for its future. The threat of partial or complete loss of public access to the area of a size comparable to the entire city of Dubrovnik demands a reconceptualisation of untenable preservation strategies. Simultaneously, the passive relationship of the plateau to the city needs to be revisited as Dubrovnik is desperately constrained by the lack of physical space for growth.

The future of Srdj hinges on the resolution of the conflict between a prescribed invisibility and respect for its natural and historical features and a need of formulating resilient strategies of public access and municipal programmes able to become viable alternatives to current predominant strategies of tourist consumption of urban space. Towards such a future, the inclusion of this extraterritorial part of Dubrovnik into the daily and seasonal routines of its inhabitants and its transformation into a new kind of productive cultural landscape is crucial.

The historical inability of spatial planners to deal with emptiness as a directing device for development outside of inefficient and moralising tactics of inhibition and legal restrictions must be replaced by more inclusive and responsive models. A systematic exploration of strategies of extensive use along with minimal construction can provide answers to new scenarios of maintaining the delicate balance between the natural and the urban. Concepts of temporality and impermanence contributing to active managerial strategies can complement the decade-long processes of deliberation and formalisation into rigid land-use schemes. Simultaneously, the exploration of rule-based systems or speculative infrastructural and architectural scenarios could lead us to concepts of adaptive and evolutionary space-making beyond the inefficient deterministic and finite solutions in place at the moment.

Stefanie Pesel – Dario Crnogaća
As opposed to the historic town, whose urban matrix was consistently regulated across the centuries of the shifting conditions, urbanism in contemporary Dubrovnik is distorted with unregulated and chaotic construction. "Islands" of uncontrolled developments have spontaneously emerged within the leftover unbuilt zones in the existing urban grid of the city, occupying former green zones and hilltops, which have so far shaped the recognisable image of the city. At the same time, and besides the uncontrolled expansion of the city's building zones, there is a continuous tendency of densification of the building fabric by the reduction of public infrastructure such as parks, pedestrian zones, public spaces and green areas. This trend changes the physiognomy of neighbourhoods, the lifestyle and the mental image of the city.

How a society occupies spaces and builds neighbourhoods, and how these built spaces control movement from one place to another and regulate access to places and activities is a defining feature of urban environments. The way spaces in a city are subdivided into built and unbuilt, as well as how and where spontaneous urbanity happens, is a mirror of social relations and a main indicator of how a society organizes itself. The division of space into public and private spaces affects individuals' mental states, regulates their behaviour, and superimposes a long-lasting structure onto human societies and the spaces they inhabit. Since spontaneous urbanity and self-organised built spaces reflect upcoming needs, their economic, political, social, and environmental values need to be evaluated. Considering the significance of urban connectors and urban retreats, capable of encouraging interaction among urban citizens and provide a surrounding for individualisation within the urban fabric, the issue is how society will built, design, create, occupy, inhabit, and populate these urban islands in the future in order to maintain a balanced urban environment.

Taking into account that the identity of urban environments and the identities of human beings living in a city are interconnected, we need to consider the development of urban society and transform urban space accordingly. By analysing how contemporary society is occupying and expanding illegally built city zones, as well as the prominent economic, political, social, and cultural developments of today, the aim of this unit is to reinvent a vision of Dubrovnik focusing on the impact of spontaneous urbanity and its self-organising logic – to construct a creative synthesis of existing models and design methods of urban and architectural self-improvement.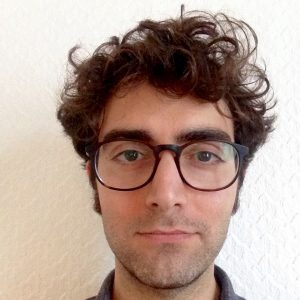 Yiorgos Papamanousakis
Project Director








Yiorgos is a London-based architect and urban designer, passionate about the relationships between the spatial structure of cities and their socioeconomic and cultural life. The founder and director of Urban Transcripts, he has initiated the company's work by producing international participatory and public event programmes – exhibitions, workshops, and conferences – on the critical exploration of cities and their development (Athens, 2010; Rome, 2011, London 2012; Berlin, 2014). Currently he is working on the development of Urban Laboratory projects bringing together research, community participation, and design, to create innovative urban design and policy solutions for cities and urban areas. He graduated in Architecture from ENSA Paris-La-Villette, Paris and holds an MSc in Advanced Architectural Studies from The Bartlett – UCL, London, where he trained on empirical spatial research with a focus on how the spatial structure of the built environment impacts on its socioeconomic potential. For 2014-2015 he was a design studio lecturer in architecture in Umea School of Architecture, Sweden. He has been an advisor and a speaker in various initiatives and projects focused on the city, a reviewer in academic journals, and the Editor-in-Chief of The Urban Transcripts Journal.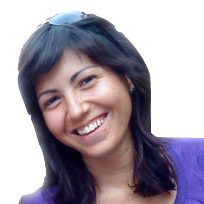 Sofia Xanthopoulou
Workshop Leader








Sofia is practicing architectural and urban design as an independent architect in Thessaloniki, Greece. She graduated the school of Architecture of Volos (University of Thessaly) in 2006 and holds a postgraduate degree, MSc Urban Strategies (University of Applied Arts, 2009). Sofia is currently collaborating with other professionals and experts for urban and architectural projects. Her main interests focus on the bridging of the two scales, architectural and urban through the development of research or design projects as well as the organization of events such as workshops, conferences and exhibitions. She has been collaborating with Urban Transcripts since 2010. Sofia was an elected member of the Standing Committee on Architecture of the Technical Chamber of north central Greece, for 2010-2013, working on organizing events in the fields of architecture and urban planning and advising municipalities on urban development strategies and competitions. She is the co-founder and CEO at TKSX office of architecture and engineering and an external partner of the Polytechnic school of Aristotle University of Thessaloniki.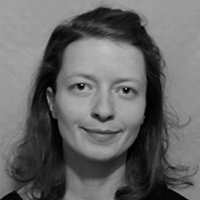 Marija Beg
Workshop Coordinator








Marija is an architect from Zagreb, Croatia. She received her Master of Architecture degree at the University of Zagreb in 2011. Since then she has been working in architectural offices in Zagreb and Dubrovnik (where she is based at the moment). Beside her regular work, she attends workshops in the field of architecture and urbanism, collaborates on small self-initiated projects within a collective Katalizator and participates in local Association of Architects.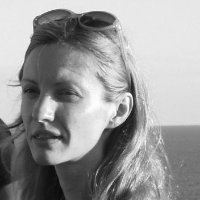 Ida Polzer
Scientific Advisor








Ida Polzer is an architect from Dubrovnik, Croatia. She graduated at the University Of Zagreb (Croatia) and received a Master of Architecture degree at the University of Texas at Austin (US). She works in Dubrovnik as a professional architect and is the president of the independent association Placa ‐ collective for spatial research. Her interests focus on examining new paradigms of public space (re)design and use, taking into consideration contemporary social, cultural and economic processes within a city and globally; and how this issue applies to historic sites and holistic models for their sustainable renovation. In addition to her professional career in Croatia and the US, she has been involved in various international programs within the field of architecture and urban planning: Croatian Archipelago New lighthouses project and publication (with de Architekten Cie., organized by Matra Programme ‐ The Netherlands, Berlage Institute and the Croatian Architects Association); Architecture Biennale in Venice in 2006 (representing Croatia, with Randić‐Turato architecture office); Start‐Up Chile program in Santiago; international UNESCO Summer School on Sustainable Energy Governance in World Heritage Sites (as part of the organizational team); Dubrovnik's candidacy for European Capital of Culture 2020 (with Placa, as a member of the core team).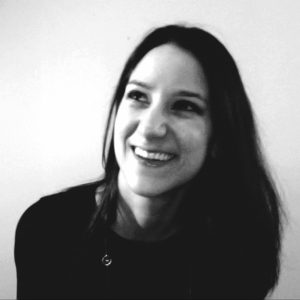 Laura Narvaez
Research Consultant








Laura is a London-based architect, writer and educator with working experience in UK and Mexico. She holds a PhD from Space Syntax Laboratory, Bartlett School of Architecture, UCL and is an Editor of The Bartlett's magazine LOBBY. She holds a Bachelor in Architecture and an MArch in Urban Design and Sustainable Development from Tecnologico de Monterrey in Mexico, and an MSc in Advanced Architectural Studies from UCL. Her doctoral work investigated the location of economic patterns in urban form through an empirical case study of Cardiff. She has presented her work internationally and has taught studios and seminars at the Bartlett, the London College of Communication and Tecnologico de Monterrey. Her main interest concerns bridging between academic research and professional practice. Additionally, her interests lie in editorial works and publication media. Over the years, her experience as an academic and practicing architect has given her expertise in urban design consultancy using advanced spatial analysis translated into design and planning solutions combined with quantitative/qualitative methods. Laura is currently working as an urban designer in the London-based office of Foster and Partners.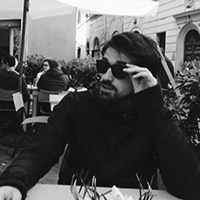 MARKO STJEPČEVIĆ
Guest Tutor – Unit 1








Marko Stjepčević graduated from the Faculty of Architecture in Podgorica in 2009. He has been following Master study class at the Faculty of Architecture in Podgorica, department: "Architectural Organization of Space". He is a lecturer at the Faculty of "Politehnica" in the University of Donja Gorica on teaching module: Space. Marko is author of various, recognized and prizewinning competition projects at home and abroad. He has participated in a num He has presented his work at the 27th Salon of Architecture in Belgrade; International Congress of Architecture Students of former Yugoslavia in Novi Sad. He entered the narrow selection of the 13th Salon of Urbanism in Banja Luka. In the Architecture Students Congress of the ex-Yugoslavia (Bg ASK ex Yu) as part of a team he won the third prize in the internal competition for the proposal of urban recycling of old railway bridge in Belgrade. That same year, his team won the First prize in the Competition for the upgrade and reconstruction of the Herceg Novi Municipality Building (project was realized). He participated in the EASA – European Architecture Students Assembly, Elefsina, Greece, 2007, with the theme "City_Index". In the competition for arranging Hill Šipčanik, 2007, as part of a team he won the First prize. Marko with his team gained the Second prize in 2010 at the competition for "European House of Chess" in Meljine. He received the Second prize in the competition for the solution of housing and office complex on the site "Luković barracks" in Tivat, 2011. He was a mentor ing the Summer School of Architecture "Kotor APSS", 2013. He won the first prize at the First Montenegrin Salon of Architecture, for the interior design of the Primary Court in Podgorica, 2011. He won the Third prize In the competition for preliminary architectural-urban solution of tourist complex of hotel "Delfin" in Herceg Novi. With his team, Stjepčević won the Second prize at the International Competition for preliminary architectural solution of adaptation and reconstruction of the "House of the Revolution" in Niksić, 2015. Together with colleague Nemanja Milićević, he won the First prize in the Competition for the Montenegrin team exhibition project of Montenegrin Pavilion at the XV Biennale of Architecture in Venice, 2016.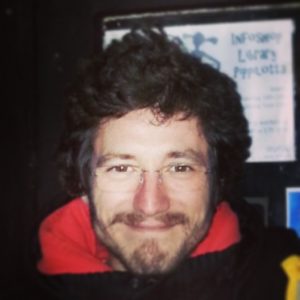 Marko Padovan
Host Tutor – Unit 1








Marko is an architect and the owner of architectural company TIM BOLJE d.o.o. with headquarters in Vela Luka on island Korčula and backoffice in Zagreb. He received his master degree on Faculty of Architecture in Zagreb in 2010. and he founded a company in 2011. His main occupation is design of residential buildings, especially family and vacation houses. His main interest is recognizing present context as inevitable and offering realistic architectural solutions for specific problems. As a small town architect he does everything from bathrooms renovations to cemetery extensions. He is currently finishing his MBA programme on Zagreb School of Economics and Management.
SLOBODAN JOVIĆ
Guest Tutor – Unit 2








Slobodan is an architect and spatial activist currently based in Novi Sad, Serbia. During several years of practicing architecture in Enforma studio in Boka-Kotorska Bay, Montenegro, he witnessed and participated in massive urbanization and touristification of Adriatic coast. After this experience, including several awards in architectural competitions and realization of a few exciting projects, he returned to his hometown with an idea to limit his engagement in architectural practice as much as possible and focus his work on the research of economic, social and political influences on our common living space, both locally and globally. Currently, he is working as a teaching assistant at Department of Architecture and Urban Design at Faculty of Technical Sciences in Novi Sad. At the same University he is writing his PhD thesis, trying to observe and understand current period of transitions between, as he believes, two social paradigms. Thus, strength of technology as generator of new social, economic and political order, and how this new order influences on micro – local level, are main field of his research. After he was elected President of Association of Novi Sad Architects in 2016, the only still existing professional non-government organization in Novi Sad since 1960, he increased his social engagement in local community. Together with a group of young professionals, through public activity and work with local communities, he is trying to give positive impacts on fixing existing urban policies and laws, as well as promoting the importance of proper usage of urban space.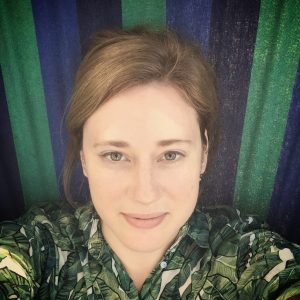 Bruna Kovačević
Host Tutor – Unit 2








Bruna Kovačević was born in Split, Croatia on September 3rd, 1988. She graduated at University of Split, at Faculty of Civil Engineering, Architecture and Geodesy (FGAG Split) in 2012. She is currently employed as a Teaching Assistant at FGAG School of Architecture in Split on course Graduate Studio 2. Also, she practices architecture as a part of Architectural Office Lukšić/Visković. Earlier she worked for several architectural offices including Nemico, Arhipolis, Atelier Šverko & Šverko, Architecture Collective and Architectural Office Ante Kuzmanić. She won several prizes on competitions for different scale projects. She received Rector's Award and three Dean's Awards. She was a part of several student workshops and mentored different workshops including Waterfront (redefining the coast, Hvar), Mayday!Majdan!Mayday! (old quarry mine revitalization, Solin) and Living Monument (mat-organization and Diocletian's Palace, Split).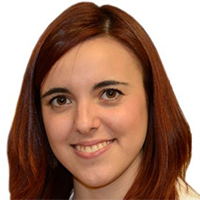 Yasmina Juan
Guest Tutor – Unit 3








Yasmina Juan Osa, master's degree in Architecture in 2016 from the Polytechnic University of Valencia and postgraduate degree in building structure rehabilitation. In the wide field of architecture the closer issues to my heart are those related to built landscapes: city, rural and urban planning and conservation and enhancement of the architectural, historical and ethnological heritage. I believe in the ability to get my environment improved and the possibility of it affecting positively to the people and the city and to give my best to make it happen. At the moment, I am developing my concerns in these fields in the office of architecture El Fabricante de Espheras with whom I am collaborating since 2014.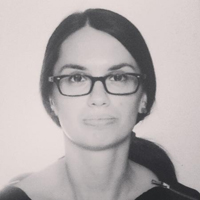 Jasmina Bašić
Host Tutor – Unit 3








Jasmina Bašić (1984) is a freelance architect living and working in Croatia. She graduated in 2010 at the Faculty of Architecture in Zagreb. Since then, she is living and working in Novigrad, a small town on the coast of the croatian region of Istria, with the exception of 6 months spent in the Swiss province Ticino, working in an architectural office in Mendrisio. She is an active member of Istrian Architects Association (DAI-SAI) and co-founder of the informal group 'grupa Katalizator', leading and organizing various architectural and cultural events.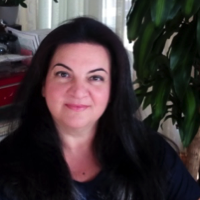 Eleni Vayianou
Guest Tutor – Unit 4








Liana Vayianou was born and raised in Thessaloniki, where she also studied Architecture at the Polytechnic Faculty of Aristotle University. She has a Master degree on "Environmental Design of Cities and Buildings", and is a Phd candidate at National Technical University of Athens (NTUA), with thesis on: "Transformations in the Central Urban Tissue and Impact On Urban Identity in Intermediate Cites of Greece. Study case: Chania". She is an Architect for the Technical Services of Chania Municipality. Being in similar positions since 1996, she has been mainly designing and supervising architectural projects on public spaces, their construction as well as university research programs. She has given a number of lectures on public spaces and urban design. From 2017 to 2011 she was Secretary at the Board of Chania's Architectural Association.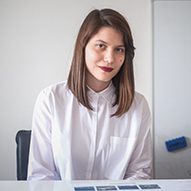 Jelena Miljanović
Host Tutor – Unit 4








Jelena Miljanović was born in 1988 in Dubrovnik. She graduated from the Faculty of Architecture in Zagreb in 2013, where she was a teaching assistant and participated in a series of publications, exhibitions and workshops and worked as a student in several architectural studios in Zagreb and Dubrovnik. She graduated on the subject 'Activation of Konavle anthropogenic landscape'. She is working for SKROZ, an architectural studio in Zagreb, where as an assistant and coauthor worked in a number of projects and realizations, of various typology and scale, but mostly in tourist architecture. Independently she worked on some international young architects competitions for social and public issues, such as Public bicycle garage in Rome, Social housing in Medellin, Post-capital residential architecture, and some projects in Dubrovnik. She is also a member of Na_Oko, a multidisciplinary organizations which engages in the promotion of food culture and design.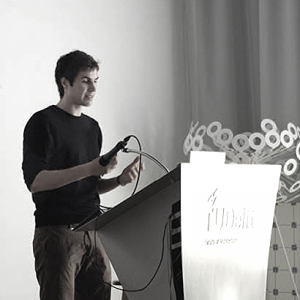 Carlo Pisano
Guest Tutor – Unit 5








Carlo Pisano, architect, PhD in architecture and urban design and research fellow. He has completed the "Postgraduate Master in Urbanism" at TU Delft in 2011. In 2012 his master thesis, entitled "Colouring the Patchwork Metropolis", has been rewarded by the Dutch StedembouwNU as one of the best thesis in Urbanism and Landscape in the Netherlands for the years 2010-2011. In 2011 and 2012 he worked for the Studio Associato Bernardo Secchi e Paola Viganò in Brussels on different scales projects such as the masterplan of Nieuw Zuid in Antwerpen, the vision of Brussels 2040 and the project of the Great Moscow. In 2016 he earned the title of "Doctor Europaeus" with the PhD thesis "Patchwork Metropolis. Un modello teorico per il progetto dei territori contemporanei", tutor prof. G. Peghin (University of Cagliari) and prof. P. Viganò (IUAV Venice – EPFL Lausanne). From 2013 he has been lecturer, professor under contract and visiting critic in many European universities. From 2016 he is PostDoc at the University of Cagliari and consultant of the University of Florence for the Strategic Metropolitan Plan of Florence.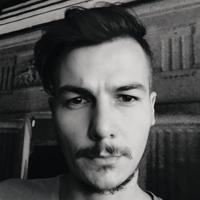 Ivan Jurić
Host Tutor – Unit 5








Ivan Jurić was born in Split, Croatia on June 10, 1986. He graduated at University of Split, at Faculty of Civil Engineering, Architecture and Geodesy (FGAG Split) in 2011. He is currently employed as a Teaching Assistant at FGAG School of Architecture in Split on courses Graduate Studio 3 and Urban Planning Research. Also, he practices architecture as a part of Architectural Office Ante Kuzmanić. Earlier he worked for several offices including Porticus (as a partner), njirić+ arhitekti, Arhitektonska radionica 312, Arhipolis and Atelier Šverko and Šverko. He won several architectural competitions including Delta and Porto Baroš Urban Development in Rijeka, two City Projects for both Eastern and Western Waterfront of the City Port, Bačvarija Mixed-Use Development and Hotel Bačvice all in Split. He also won numerous other prizes on competitions for different scale projects. Ivan Jurić has also recieved Rector's Award, two Best Semestral Project prizes and four Dean's Awards. He was a part of several student workshops and mentored different workshops including PostTurism in collaboration of FGAG Split and TU Delft.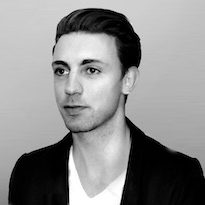 MARVIN BRATKE
Guest Tutor – Unit 6








Marvin Bratke is German architect and designer, currently based in Berlin. He has received his diploma in architecture with distinction at TU Munich in June 2011. His ongoing research and design ambitions are focused on emergent technologies in architecture and mobility, the digital methodology relating both professions and their application in performance-orientated, mobile and ecological building systems. Following ten years of collaborative experience in academic, research and professional projects he co-founded BART//BRATKE ( www.bartbratke.com ) in 2014, a research and architectural studio, originated as a network of creative minds with a research and design focus. The studio is invested in the development of architectural environments integrating synthetic ecologies with shifting material states and electronic information infrastructures with a passion for experimentation, questioning petrified processes and structures and developing unconventional solutions, operating on a global scale. The studio's endeavors lie on the investigation, representation and innovation through strategic convergence of architecture, mobility concepts, new media and urbanism to develop systems above and beyond future insights. Marvin's body of work concentrates on projects of various scales in Germany, Saudi Arabia, China and the Netherlands focusing on architectural and art projects as well as digital fabrication technique. His creations and ideas are greatly influenced by cultural, biological and technological environment with social aspects of 21st century context. He is the holder of several US patents and his award winning work has been widely published in several architectural journals and exhibited, e.g. at the IAA Frankfurt, Munich Design Week and push.conference. Previously, Marvin has been working in leading design positions for internationally renowned architecture offices including Graft, LAVA and KERE Architecture.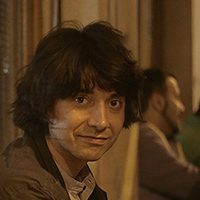 Antun Sevšek
Host Tutor – Unit 6








Antun Sevšek is a freelance architect and researcher who graduated from the Zagreb Faculty of Architecture in 2006. He has independently taken part in many competitions winning six awards with two first prizes among them. He was part of the curatorial team of the international research project Unfinished Modernisations and the editor of the subsequent publication in 2012. In the following year, he curated, designed and edited a series of exhibitions and a book titled Spaces of Co-Operation dealing with the recent history of spatial planning of Zadar County in Croatia along with Maroje Mrduljaš and Damir Gamulin. He has designed numerous exhibitions and projects for cultural institutions. Among them, he recently realised the new Memorial Centre Lipa Remembers museum together with Damir Gamulin. He is a longtime member of Platforma 9,81, an NGO for research and education in architecture and urbanism. Since 2014 he has been active in the Right to the City organisation in Zagreb where he is engaged with the topics of urban and national spatial planning. He is currently employed in the Alliance Operation city NGO where he is dealing with the analysis of urban management policies along with the development of new institutional models.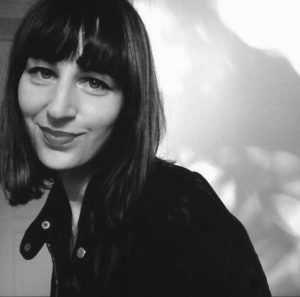 Stefanie Pesel
Guest Tutor – Unit 7








Stefanie studied Architecture at theUniversity of Applied Sciences Nuremberg and the Academy of Fine Arts Nuremberg. She completed her postgraduate studies in Urban Strategies at the University of Applied Arts Vienna in 2009. Since then she had the opportunity to gain experience in the field of research, architecture, interior design, product design and urbanism. She worked for several architectural offices, including Studio Vlay, Vienna/Austria, Coop Himmelb(l)au, Los Angeles/USA and LAVA (Laboratory for Visionary Architecture), Stuttgart/Germany. Currently she is working as a Design Architect and leader of the competition team at KINZO Berlin/Germany. During her studies she developed a strong interest for understanding different cultures and started to research about identities and their interactive relation to design, architecture and the urban environment. Inspired by her interest in visual as well as performing arts and music her research is focused on how space can be transformed from one's surrounding to one's experience.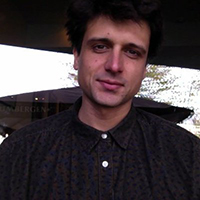 Dario Crnogaća
Host Tutor – Unit 7








Dario is an architect from Šibenik, Croatia. He received Master of Architecture degree at the University of Zagreb in 2011. During studies he was intern in Shanghai, China, and he participated in several architectural workshops and exhibitions. Also he was demonstrator of Model making and Physical Education at the University. After graduation he worked in his hometown Šibenik and in Brussels, Belgium. In 2016 he started practice 'radno mjesto' in Šibenik. He is a member of Soba DAŠ, a platform under Chamber of Architects of Šibenik, with focus on architectural and urban heritage, improvement of public spaces and city development.